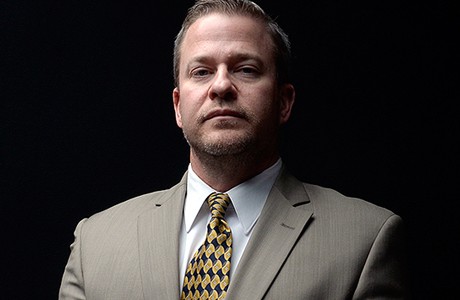 SEAN O'CONNOR
San Bernardino Criminal Defense Attorney Sean O'Connor was admitted to the State Bar of California in June of 1999. To contact Sean O'Connor to help you with your DUI Or Criminal Case, please call (800) 500-5342 during business hours of Monday Through Friday 8:00AM to 5:00PM Pacific Time to get started today.
Sean O'Connor has practiced criminal law for over ten years in both San Bernardino and Riverside Counties. Mr. O'Connor has devoted the majority of his practice to criminal defense litigation for all courthouses within the Inland Empire. Mr. O'Connor has litigated hundreds of serious and complex felony and misdemeanor criminal cases including murder, robbery, sex crimes, narcotics, three strikes law, white collar crime, and theft related offenses. He has aggressively defended and successfully represented numerous clients at trial proceedings, including numerous murder trials, as well as at other proceedings, including preliminary hearings, probation violations, sentencing and criminal law and motion hearings. Mr. O'Connor has handled many local-high profile cases criminal matters and been recognized for his experience, professionalism and ethics from all areas within the local criminal justice system. Mr. O'Connor also has the experience of serving for the Superior Court of San Bernardino County as a Judge Pro Tem presiding over numerous criminal and civil cases.
Education
Mr. O'Connor attended the University of California, San Diego in La Jolla, California. He received his Doctorate of Jurisprudence from the University of La Verne, School of Law in La Verne, California, where he also received numerous American Jurisprudence Awards and was invited to the school's law review. Mr. O'Connor has worked his entire professional life within the Inland Empire. His family, which includes his wife and four children, have resided and maintained embedded connections within the Inland Empire for almost eighty years.
Recognition
In addition to his criminal law practice, Mr. O'Connor is involved in numerous locally recognized civic and social committees and groups within the County of San Bernardino. He has received awards for his work and assistance within these programs as well.